Barnwood Siding
We all know that trends come and go over the years, but when looking at siding options there is one that has seemed to stick around for a while making it the most popular siding option. This option is barnwood siding. Not only for exterior applications, but also for interior as well. While wood siding dates back to hundreds of years ago, barnwood siding has become an extremely trendy, yet durable, style for the interior and exterior of your home or business. Barnwood siding does not only add a unique look, but it also adds character to any residential or commercial project. There are multiple options to choose from when it comes to barnwood siding. We have created a list of some of the most popular below.
Popular Barnwood Siding Options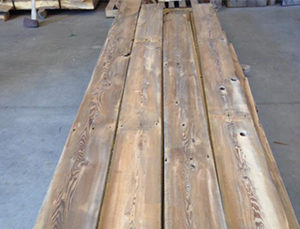 Brown Siding – The most basic, and most popular rustic siding is brown barnwood siding. Through incorporating the natural looking brown barnwood siding into your home or business, you can add accent staple pieces to fancy it up or create more of a rustic feel. With this type of siding, the possibilities are endless.
Gray Siding – Natural aged gray siding is a beautiful addition to the interior or exterior or your home or business. If you are looking for something more rustic looking than just the brown barnwood siding, gray siding is a great option. It still holds that antique look all while retaining a clean and trendy style.
Faded White Siding – Faded white barnwood siding is also a very popular choice for siding currently. With the texture of naturally faded siding with the white color makes for a soft, vintage look that will look great in any home or business. Faded white barnwood siding is another option that you can add accent pieces to make the home or business look more elegant, or go for the more rustic feel.
Faded Red Siding – If you are going for a very rustic feel for your home or business, faded red barnwood siding is the perfect option. These original wood pieces have its original red paint on them that have faded and chipped away over time, creating the most beautiful addition to your property.
No matter what style you are going for, from elegant to rustic, barnwood siding is a great option for all. The various choices of siding that remain the most popular include brown, gray, faded white, and faded red barnwood siding. All of these have a certain look to them that will add to the interior or exterior of your home or business. Besides the visual appeal of them, they are durable, long-lasting options that are maintenance free. From withstanding the harsh weather and 100+ years, you can rest assured knowing you are installing the most hardwearing siding out there.
If you are interested in barnwood siding, Barnstormerswood has a number of siding options available here. Barnstormerswood utilizes material from 19th-century barns and gives it new life and purpose. If you have any questions about our services, including custom barn doors, barn homes, dismantling barns, and floor installation, feel free to contact us here. We will be happy to answer any questions you may have.