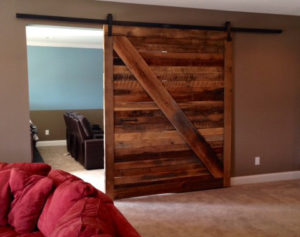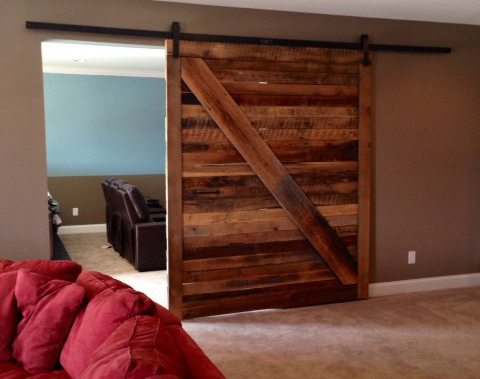 Salvaged wood, including barnwood, offers a unique American look to doors and windows, and much more. A growing number of homeowners who want a tangible connection to the frontier days, and our country's agrarian roots, are incorporating gray barnwood and other varieties of salvaged wood into their home furnishings.
Consider these ideas for using reclaimed barnwood and other salvaged wood for your home improvement projects:
Reclaimed Barnwood Uses:
Barnwood cabinets – Large sections of old barns can easily be repurposed as materials for cabinets. Reclaimed barnwood will provide your kitchen with an inimitable rustic look.
Salvaged wood wall – Walls made from salvaged wood provide a funky, bohemian look to homes. The different colors and styles of wood comprising the salvaged wood wall will give it a truly unique appearance.
Flooring – Salvaged wood that is carefully recycled can make excellent flooring. With just the amount of polish and rehab work, reclaimed wood can provide a one-of-a-kind look for your home.
Bed frames – Raw materials salvaged from barns or other wood structures can be easily crafted by skilled do-it-yourselfers into stylish bed frames. Driftwood works particularly well for these projects.
Patios – Old barn beams and other barn structures work well for building outdoor patios for your home. These materials will give your home an authentic rustic appearance.
Barnstormerswood provides barn dismantling and restoration services for clients around the nation. For homeowners who'd like a genuine piece of American history, Barnstormerswood can help create one-of-a-kind, authentic homes. For more information, contact us today!